Fights Dandruff
The Hair Scalp Massager Shampoo Brush along with the scalp scrubber gives you a deep cleanse with dandruff-free hair.
Oil Spa For The Scalp
Pamper your scalp with care. Elevate the experience of oil massage, with the best scalp massage brush for hair growth.
Stimulates Blood Flow
The premium-quality silicone bristles massage the scalp to increase the blood flow, leaving it relaxed, nourished and irritation-free.
Easy To Use
The thoughtful design ensures a slip-proof grip, making KLOY Hair Scalp Massager Shampoo Brush perfectly easy to handle.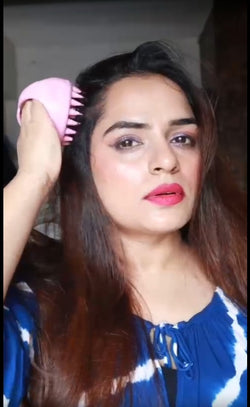 Suman
This product is really relaxing. After washing my hair, the scalp felt so light and clean. If you have itchiness or dandruff issues, you must use this scalp brush! It will definitely clean all the dirt. The best part is that you feel as if you are getting a head massage.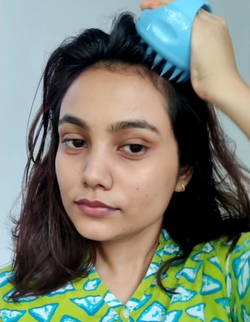 Gitkia Jha
My hair fall has stopped after a single-use. Prior to this, I always felt that my scalp didn't get washed well because I have curly hair and a dirty scalp, but the scalp brush helps in cleansing and exfoliation. Please use this if you are suffering from hair fall or dandruff.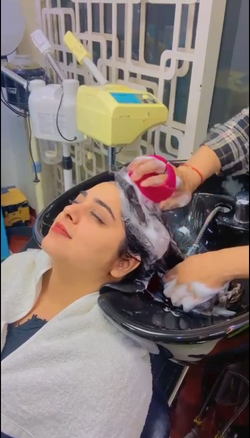 Aarushi
Easy to hold and use when shampooing or oiling hair. Concentrate on bald spots, and you will soon notice the effects of the scalp massage brush for hair growth. It also helps in cleaning a dirty and oily scalp.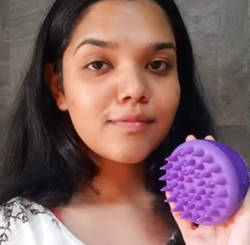 Divya Addanki
Go for it! My dandruff has vanished in just two washes. I have been using Kloy hair shampoo brush while shampooing and can say that you will get a full massage feel all over your scalp. There are some places on your head where your fingers can't reach. This hair shampoo brush solves that issue.
Richa
Kloy hair shampoo brush was exactly the same as shown in the picture. It is easy to handle and fits very well in my hand. Massaging with the shampoo massage brush makes the scalp very clean and also makes you feel relaxed. Overall, I am satisfied with the product.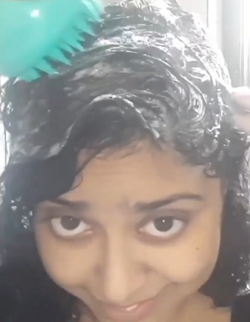 Tanushri Saha
Love the Kloy hair massage brush. It doesn't tangle my hair at all. In fact, the hair massage brush made my hair so silky after one use! Can't wait to see what multiples uses will result in. I recommend all my friends to get this brush that also acts as a shampoo massager.